Logistics, distribution and warehousing
We offer all kinds of logistic support services to companies. We have a special service for redirection to any point in Spain that is responsible for the reception and preparation of any merchandise.
We solve your problems of warehouse space and stock control. With the outsourcing of logistics services you can dedicate yourself exclusively to your business while we take care of the logistics, storage and distribution of your goods. Free yourself from fixed costs in logistics by saving on warehouse, equipment, machinery and personnel.
Our services are mainly aimed at the industrial and service sectors. Our clients include exporters, importers, manufacturers, distributors, etc.
We guarantee the management of all stages of the logistics chain with a single operator, saving costs, time and problems. Have a single manager who knows your projects and who will provide a personalized service at all times.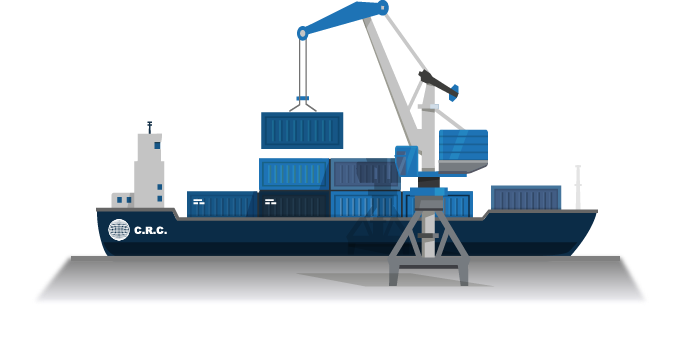 Comprehensive logistics services in import and export operations, including storage in customs warehouse, customs procedures and the distribution of merchandise.

Collecting your goods in groupage to consolidate in our warehouses.
Loading and unloading services.

Emptying and filling containers.

Collection and distribution of goods with geolocated vehicles.

We pick up the goods directly at your premises and deliver them to your customers (door-to-door services).

We coordinate with your suppliers the direct collection or receipt of your merchandise to consolidate them in a single shipment.
We have all kinds of logistics warehouses located strategically:
General warehouses.

For the storage of any type of merchandise that is not under a storage regulation.

Warehouses with sanitary registry.

Intended to store products for consumption that are packaged and can be stored at room temperature.

Warehouses for dangerous goods. 

Authorized to store the following dangerous goods: flammable products (APQ-1), corrosive products (APQ-6) and toxic products (APQ-7).

Customs warehouses.

Warehouses authorized by the customs authorities to act as:

Customs Warehouse (DA or DAP):

where the merchandise can remain indefinitely while waiting for customs destination.

Different Customs Deposit (DDA):

for community goods or that are in the regime of free practice.

Temporary Warehouse (ADT): 

where the merchandise can be stored for a maximum of 90 days.

Specifically intended for temporary import and re-export operations.

Authorized Warehouse for Export Goods (LAME):

included in the temporary storage warehouse (ADT).

Fiscal Deposit (DF): destined to alcoholic beverages with special taxes.



Ecological stores.

We have certified warehouses for organic products that comply with the organic production regulations, authorized for:

Storage of imported organic products from outside the EU under DA and ADT.

Storage of products with ecological description (processed products).
We receive your merchandise in our stores to prepare it for shipment.

We can organize the cargo in your home or the reception in our warehouses of refrigerated or frozen goods.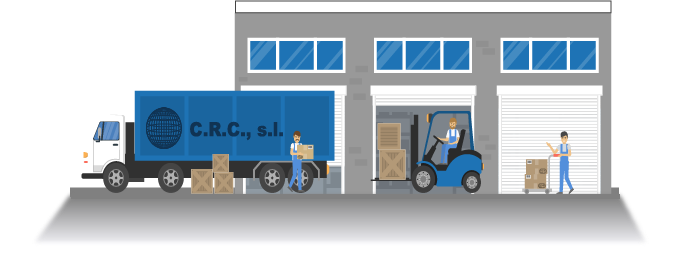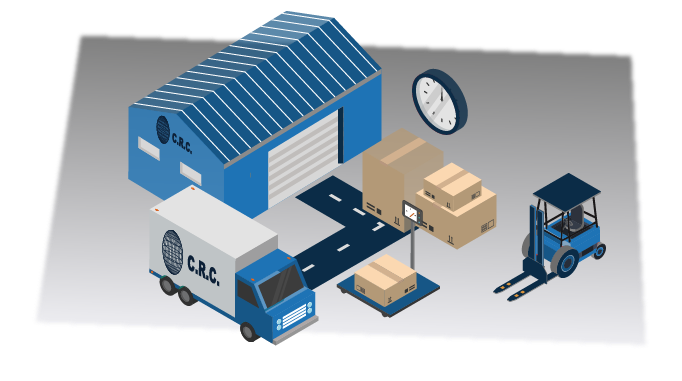 We have warehouses of temporary deposit (ADT) strategically located from where we distribute your merchandise to any world destination.

We have special warehouses for dry, refrigerated or frozen cargo, oversized and dangerous that comply with all European customs and security regulations.

We store and distribute your merchandise in the main cities of Spain.

Special rates for long periods or large quantities

.
Multiple solutions for handling, storage and transport of special loads.

We have space and equipment to store any type of cargo independently of its weight and size.

Palletization of merchandise.

Truck scale.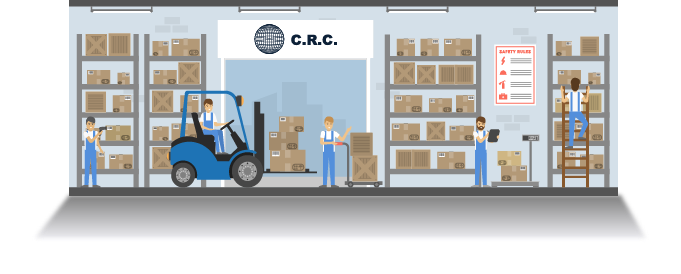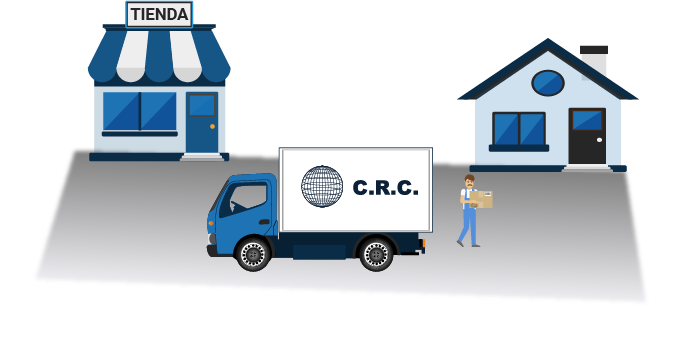 We manage the distribution of your goods at full load or in groupage, as well as in parcels.
Integral logistics solutions that cover everything from collection to delivery at the final destination.

Experts in the outsourcing of company logistics services.

Save costs with us.

Special projects for customized solutions.

We are specialists in the logistics of perishable products

.